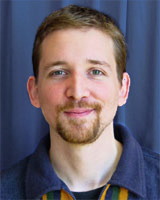 Dr Florian Beyer
Office:
Science III, room 218
Phone:
479-7768
Email:
fbeyer@maths.otago.ac.nz
** Director of studies (400-level maths), Pacific Islands Liaison **
I am the Director of Studies for 400-level Mathematics. Please contact me if you are interested in doing your honours in mathematics or if you want to take some of our 400-level mathematics modules.
I am a member of the gravity group of the Department of Mathematics and Statistics at the University of Otago.
For more details about me and my research visit here.
Research interests
Partial differential equations and differential geometry
Mathematical and computational General Relativity and cosmology
Curriculum Vitae
Publications
Selected recent publications