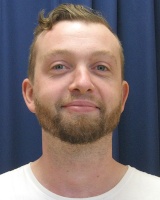 Dr Chris Stevens
Office:
Phone:
Email:
cstevens@maths.otago.ac.nz
** Chris left the department in September 2021 **
Research
My research lies in the field of mathematical and computational relativity. I am particularly interested in:
Black holes and gravitational waves
Initial boundary value problems for Einstein's field equations
Cauchy-characteristic matching and characteristic extraction
The conformal field equations and global properties of space-times
Conformal Cyclic Cosmology
I have multiple student projects available; if you are interested in doing a fourth-year project, MSc. or Ph.D. related to any of the above fields feel free to send me an email, or stop by my office to discuss the possibilities.
Research grants
(2018-2020) Competitive Programme for Rated Researchers, Cauchy characteristic matching, and other uses of the characteristic method in numerical relativity, 1.1 million ZAR over three years, NRF, South Africa.
Awards
(2020): Outstanding Research Group, Division of Science, University of Otago.
(2019): IOP Publishing Outstanding Reviewer Award, Classical and Quantum Gravity.
(2013): Aitken prize, New Zealand Mathematical Society.
Positions
13th Sep. 2021 - Applied Mathematics Lecturer, University of Canterbury, New Zealand
Apr. 2020 - Sep. 2021 Marsden Grant Postdoctoral Fellow, University of Otago, New Zealand
Oct. 2018 - Mar. 2020 Applied Mathematics Lecturer, Rhodes University, South Africa
Jan. 2018 - Sep. 2018 Claude Leon Postdoctoral Fellow, Rhodes University, South Africa
Apr. 2017 - Dec. 2017 CoE Postdoctoral Fellow, Rhodes University, South Africa
Jul. 2016 - Mar. 2017 Temporary Lecturer, University of Otago, New Zealand
Postgraduate students
2019- Jonathan Hakata (MSc., submitted)
2019 Sebenele Thwala (MSc., completed)
2019 Sinakho Gobozi (honours, completed)
Publications